---
Our Next Beer Festival is January 4-6, 2018  (2017 info below for reference only)

---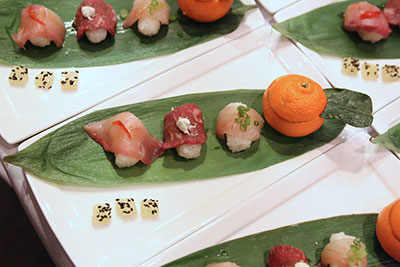 Our 2017 Small Plates & Craft Beer Pairing event will be held in downtown Breckenridge at Ember Restaurant.  Join us for four small plates created by Chef Scotty B and his culinary team to pair delightfully with each of two beers; from Tröegs Independent Brewing and New Holland Brewing Co. Learn about each brewery,  the beers they are showcasing and discover the inspiration behind the pairings from the Chef and his team. This is a seated, plated event that will begin at 4:00 on Friday afternoon.
John Holl, Editor of All About Beer Magazine, will be the Master of Ceremonies for this event, leading the discussion between courses and visiting with chefs and brewmasters in turn.
The 2017 culinary host of the Small Plates & Craft Beer Pairing event: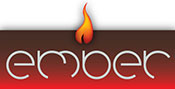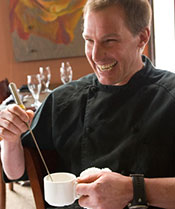 Ember Restaurant is internationally inspired and prepared for the new American palate, textures and flavors will blend in ways that only visionary Chef/Owner Scott Boshaw can envision every season. The meals you love are more than sustenance; they are professional service, impeccable décor, inspired drinks, interesting conversation and an unforgettable experience.
We invite you to our contemporary styled Victorian home for après-ski at the bar, a casual dinner with friends, or a romantic evening. Put a spark in your night. Let us warm your soul.
Chef Scotty B, like any true artist, loves unique flavors, textures, colors and compositions in his culinary creations.  He is le artist en cuisine of the most diverse rotating menu in Breckenridge. Inspired by friends, locals, visitors and travel, he showcases unusual compilations of ingredients for an interesting and satisfying meal. Explore the menu and dare to enjoy every creation as an exploration of flavors and an expression of life.
Your Small Plates & Craft Beer Pairing hosts:
Fred Bueltmann, Vice President of Brand & Lifestyle and Partner, New Holland Brewing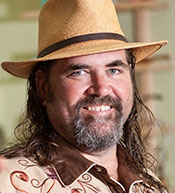 Fred (a.k.a. The Beervangelist) is responsible for shaping and sharing New Holland's brand and culture within the company and beyond. Bueltmann also acts as the official spokesperson and man on the scene at major industry events, as well as, fostering collaborative relationships in the marketplace.
He is a Certified Cicerone®, past president of the Michigan Brewers Guild and recipient of their prestigious "Tom Burns Award" recognizing the pioneering spirit of the "Great Beer State." Fred serves as a judge for the Brewer's Association's Great American Beer Festival and World Beer Cup. He authored Beervangelist's Guide to the Galaxy a seasonal tome on pairing, cooking and hosting with craft beer and was a 2013 Keynote Speaker for the Michigan Restaurant Association.
Chris Trogner, Co-Owner and Brewmaster, Tröegs Brewing Company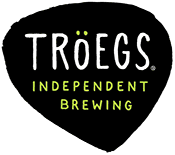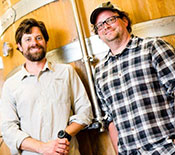 Since 1997, Chris Trogner and his brother John, have been handcrafting world-class beers that combine traditional brewing techniques with the eclecticism of new American brewing. But how they reached this point is as compelling as where they started.
Chris (left) and John (right), 18 months apart in age, were simultaneously intrigued by the art of handcrafting beer while living some 1,750 miles apart. John, the older brother, often found relief from his not-so-satisfying work in the Philadelphia real estate market at the Dock Street Brewpub. At the same time, Philadelphia was proving to be a booming beer city with dozens of neighborhood bars that cared as much about beer as they did about food.
Chris was drawn to Colorado not only for the skiing culture, but also to broaden his education. Between these two endeavors, he found himself in the midst of the craft-brewing explosion as more than 100 breweries appeared throughout the state, making Colorado the epicenter of the new American craft brewing movement. As Chris and John would talk, a flicker of an idea gradually turned into a full-blown business plan.
Tröegs Brewing Company quietly opened on the edge of downtown Harrisburg, and sold its first pint of beer in July 1997. Over the course of 15 years the Tröegs brand grew focusing primarily on serving their local community.
In 2011, after outgrowing the original facility, Tröegs relocated to Hershey and opened a state-of-the-art facility that allows visitors to be part of the brewing process. The Tasting Room hosts more than 400,000 guests annually, and the brewery sells beer throughout the mid-Atlantic region, with nearly 60% of sales coming in Pennsylvania.
Now that you are familiar with this year's Hosts, here's an overview of the Dinners themselves: The format of the Big Beers Festival dining events is rather unique. They are "double" beer pairings in the full sense of the term. The chef for each dinner is challenged to design a menu around the creations that the Brewmasters offer. Each course features one beer from each brewery, therefore considerably more difficult than a single pairing for each. And Chef is pairing four courses for the Small Plates event, which makes for an incredible beer adventure as well!
This year our Small Plates & Craft Beer Pairing featured breweries have agreed to follow the historical precedent of donating product and assisting us with our special event, and it has made it possible to keep the cost of dinner to our guests quite reasonable. You can Purchase Tickets online. Should an event be sold out, a waiting list will be kept by the coordinator, and you can contact us directly. Cancellations are fully refundable, providing that we can rebook your seat. (Thus, refunds will only be issued after the replacement reservation has been paid in full.)

For historical Brewmasters' Dinner information, check out the Dinner Menu Archives. All previous Small Plates & Craft Beer Pairing menus are available, as well as Marty Jones' review of our first Brewmasters' Dinner.
Save
Save
Save
Save
Save
Save
Save
Save
Save
Save
Save
Save
Save
Save
Save
Save
Save
Save
Save
Save