---
Friday, January 10, 2020 | 8:30 – 10:30 pm in the Imperial Ballroom at Beaver Run Resort

We're celebrating 20 years, and we've invited some fantastic Big Beers alumni to join us for this epic celebration!
Add to Calendar
For this special anniversary it was important to us to look back and honor those who came and supported us throughout our storied 20 year history, and that includes you! So we created an after dinner, reception style event designed to accommodate a lot more people than our usual dinner format and feature ALL of our Featured Brewmasters from the first 20 years.
Each of our Featured Brewmaster alumni, including our 2020 Featured Brewmasters, will be creating, collaborating with others to make, or otherwise bringing a unique, rare, or never seen before beer to offer for this celebration.
Food? You bet! We decided that a fun blend of after dinner snacks and desserts would make a great frame for these unique beers, and the culinary team from Beaver Run is working hard to design a menu reflecting our unique approach to the world of beer.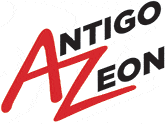 So please join us! Tickets are very reasonably priced at $45/person, with all brewers and volunteers who have participated and supported Big Beers at any time in our first 20 years eligible for a $40/person ticket with the coveted Alumni Discount.
---
The following Big Beers Featured Brewmaster Alumni will be joining us for our 20 Year Reunion. More will be added as they confirm. Here they are… yearbook style:
2005
Adam Avery, Founder/ Brewmaster
Avery Brewing, Boulder, CO

2005
Sam Calagione, Founder/ President
Dogfish Head Brewing, Milton, DE

---

2006
Eric Wallace
Left Hand Brewing, Longmont, CO

---

2007
Brian Dunn
Great Divide Brewing, Denver, CO

---

2008
Doug Odell, Brewmaster/ Founder
Odell Brewing, Ft. Collins, CO

---

2009
Matt Brophy, Brewmaster
Flying Dog Brewery, Frederick, MD

---

2010
Peter Bouckaert, Co-Founder/ Co-Owner/ Brewmaster
Purpose Brewing & Cellars, Ft. Collins, CO
(formerly of New Belgium)

---

2010
Lodewijk Swinkels, Brewmaster
Brunswick Bierworks, Toronto, Canada
(formerly of Koeningshoeven)

---

2011
Steven Pauwels, Brewmaster
Boulevard Brewing Co., Kansas City, MO

---

2012
John Mallett, Director of Operations
Bell's Brewery, Kalamazoo, MI

---

2012
Todd Usry, President
Breckenridge Brewery, Breckenridge, CO

---

2013
Kevin DeLange, Co-Founder/ Co-Owner
Dry Dock Brewing Co., Aurora, CO

---

2013
Eric Ponce, Barrel Program Mgr (for Matt Brynildson)
Firestone Walker, Paso Robles, CA

---

2016
Geoff Larson, Co-Founder/ Brewmaster
Alaskan Brewing, Juneau, AK

---

2016
Omar Ansari, Founder
Surly Brewing, Minneapolis, MN

---

2017
Phil Leinhart, Brewmaster
Brewery Ommegang, Cooperstown, NY

---

2017
Florian Kuplent, Co-Founder/ Brewmaster
Urban Chestnut Brewing Co., St. Louis, MO

---

2018
Jeffrey Stuffings, Founder/ Owner
Jester King Brewery, Austin, TX

---

2018
Cory King, Owner/ Brewer
Side Project Brewing Co., Maplewood, MO

---

2019
Dave Thibodeau, Founder/ Owner
Ska Brewing, Durango, CO

---

2020
Neil Fisher, Co-Founder/ Co-Owner/ Head Brewer
WeldWerks Brewing Co., Greeley, CO

---

2020
Troy Casey, Owner
Casey Brewing and Blending, Glenwood Springs, CO
This year all of our Featured Brewmaster Alumni have agreed to follow the historical precedent of donating product and assisting us with our special event, and it has made it possible to keep the cost of the event to our guests quite reasonable. You can Purchase Tickets online. Should an event be sold out, a waiting list will be kept by the coordinator, and you can contact us directly. Cancellations are fully refundable, providing that we can rebook your seat. (Thus, refunds will only be issued after the replacement reservation has been paid in full.)
---
For trivia purposes, here is the complete list of our Featured Brewmaster Alumni:
2005
Adam Avery, Avery Brewing
Sam Calagione, Dogfish Head
2006
Rob Tod, Allagash
Eric Wallace, Left Hand
2007
Brian Dunn, Great Divide
Hildegard Van Ostaden, Leyerth/Urthel
2008
Tomme Arthur, Lost Abbey
Doug Odell, Odell
2009
Vinnie Cilurzo, Russian River
Matt Brophy, Flying Dog
2010
Peter Bouckaert, (then) New Belgium
Lodewijk Swinkels, Koningshoeven/LaTrappe
2011
Steven Pauwels, Boulevard
Chris Bauweraerts, Chouffe
2012
John Mallett, Bell's Brewery
Todd Usry, Breckenridge
2013
Kevin DeLange, Dry Dock
Matt Brynildson, Firestone Walker
2014
Cam O'Connor, (then) Deschutes
Scott Vaccaro, Captain Lawrence
2015
Jef Versele, Van Steenberge
Ron Kloth, Papago
2016
Geoff Larson, Alaskan
Omar Ansari, Surly
2017
Phil Leinhart, Ommegang
Florian Kuplent, Urban Chestnut
2018
Jeffrey Stuffings, Jester King
Cory King, Side Project
2019
Dave Thibodeau, Ska Brewing
Lasse Ericsson, Nynäshamns
2020
Neil Fisher, WeldWerks
Troy Casey, Casey Brewing & Blending