---
Our 2018 Featured Brewmasters are Jeffrey Stuffings of Jester King Brewery and Cory King of Side Project Brewing Co. Each year the Featured Brewmasters create two seminars, focusing on the element(s) of craft brewing that they are the most interested and passionate about. Some years each of the seminars highlights an individual brewmaster, and sometimes they collaborate on both seminars.
For 2018, our Featured Brewmasters will be collaborating on both seminars. The topics have not yet been determined, and will be updated with more information ASAP.
Brewmasters' Seminar I and II: Topic: "TBD"
Jeffrey Stuffings, Co-Founder, Jester King Brewery
Cory King, Founder/ Brewmaster, Side Project Brewing
---
Track I: Saturday 12:00–12:50 pm
Track II: Saturday 1:15–2:05 pm
Location: Summit Gallery, Peaks 9 & 10, Beaver Run Conference Center
Jeffrey Stuffings, Co-Founder, Jester King Brewery, Austin, TX
Jeffrey Stuffings is the founder of Jester King Brewery in Austin, Texas. He grew up in Bradenton, Florida and graduated from the University of Notre Dame with a degree in Political Science in 2002. He then graduated from Boston College Law School in 2006.
During his time in Boston, Jeffrey was introduced to craft beer and homebrewing. In 2007, he followed his wife Amber to Austin, Texas and began homebrewing intently. Dissatisfied with law, Jeffrey left the profession and began working at Austin Homebrew Supply, while simultaneously working on the business plan for Jester King Brewery.
After fundraising and construction, Jeffrey opened Jester King in 2010 along with his partners Michael Steffing and Ron Extract. Today, Jeffrey manages the brewery and maintains oversight of all aspects of the business. He and his wife Amber have two children and live in Dripping Springs, Texas.
---
Cory King, Founder/ Brewmaster, Side Project Brewing, Maplewood, MO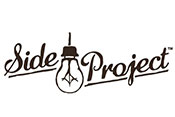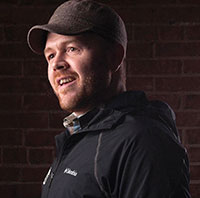 Cory King's first love in the beverage industry was for wine, and that passion can be seen in his oak-aged beers at Side Project. He originally sought a career in winemaking, but he decided to start homebrewing after his brother-in-law introduced him to the craft.
Discovering that experimentation with fermentation and interpretations of beer styles could be explored in the kitchen, he was hooked on brewing. Cory's first professional brewing job was with Perennial Artisan Ales, where he was lucky to be able to continue experimenting and start Side Project Brewing during his career there.
His love for oak began with wine and is now his focus with all the beers at Side Project Brewing. Cory appreciates traveling with his wife and son to breweries, distilleries and wineries all over the world and learning as much as he possibly can.
Note: This seminar will accommodate 60 people. Your seat can be guaranteed by purchasing a reserved seat on the Purchase Tickets page.
---
Brewmasters' Seminar II: (See Above)