---
Technical Track I: "The Dark Side: Exploring Malt"
John Mallett, Director of Brewery Operations, Bell's Brewery
Florian Kuplent, Co-Owner/ Brewmaster, Urban Chestnut Brewing
---
Saturday 11:30–12:20 pm Location: Imperial Ballroom, Beaver Run Conference Center
Often touted as "the un-sexy" ingredient in brewing, Malt's experimental potential and least understood effects on the resulting beer have a lot to offer. Take a walk on the Dark side and learn about recent advances and current experimentation from our panel of Big Beers Alumni and malt-savvy peers.
---
John Mallet, Director of Brewery Operations, Bell's Brewery, Kalamazoo, MI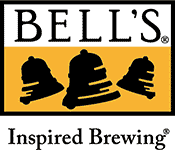 John Mallett has managed all beer production for award-winning Bell's Brewery, Inc. in Kalamazoo, Michigan since 2001, leading many of its brands to near cult status among beer enthusiasts.
Throughout his 26-year professional brewing career, Mallett has been recognized for his expertise and leadership in brewery technical education and training. He serves on many boards and technical committees, including the Master Brewers Association of the Americas, Brewers Association, Hop Quality Group, and American Malting Barley Association.
He has authored more than 40 brewing technical papers and presentations and, since 1995, is a member of the extended faculty of Siebel Institute of Technology. In 2002, Mallett received the Russell Schehrer Award for Innovation in Craft Brewing.
---
Florian Kuplent, Co-Owner/ Brewmaster, Urban Chestnut Brewing Co., St. Louis, MO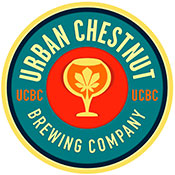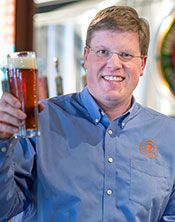 Brewmaster Florian Kuplent brings two decades of artisan brewing experience to Urban Chestnut Brewing Co. From serving as a brewer's apprentice in a small German brewery to developing award-winning beer recipes for one of the world's largest brewers, Florian now shares his distinctive brewing creations with the craft beer enthusiasts of St. Louis from the brewhouse of his start-up brewery, Urban Chestnut Brewing Company.
At UCBC, Florian makes use of a unique brewing philosophy UCBC refers to as Beer Divergency—a 'new world meets old world' brewing approach wherein UCBC contributes to the "revolution" of craft beer through creations of artisanal, modern American beers, and pays "reverence" to the heritage of beer with offerings of classically-crafted, timeless European beer styles. This philosophy is also utilized at the Urban Chestnut Hallertauer Brauerei located in Wolnzach, Bavaria, where timeless regional styles are brewed alongside modern styles.
Note: This seminar will accommodate 100 people. Purchase Your Seat now.
---
Technical Track II: "The Evolution of Belgian Styles in the US"
Steven Pauwels, Brewmaster, Boulevard Brewing Co.
Cory King, Founder/ Brewmaster, Side Project Brewing
---
Saturday 12:45–1:35 pm Location: Imperial Ballroom, Beaver Run Conference Center
​How much is too much? Traditional Belgian styles have been subjected to much innovation at the hands of adventurous Americans for many years. This begs the question: Are the resulting beers still Belgian in style? Where do they stop accurately reflecting Belgian tradition and become something entirely new? Our panel will delve not only into this question philosophically, but technically as well.
---
Steven Pauwels, Brewmaster, Boulevard Brewing Co., Kansas City, MO

Brewmaster Steven Pauwels is responsible for one of the most popular saisons in the United States, Tank 7. The transplanted brewmaster has degrees in biochemical engineering from KaHo Sint-Lieven and experience brewing at Brouwerij Krugar, Domus brewpub, and Brouwerij Riva.
---
Cory King, Founder/ Brewmaster, Side Project Brewing, Maplewood, MO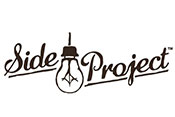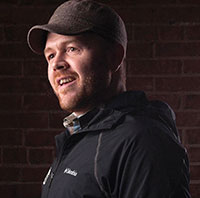 Cory King's first love in the beverage industry was for wine, and that passion can be seen in his oak-aged beers at Side Project. He originally sought a career in winemaking, but he decided to start homebrewing after his brother-in-law introduced him to the craft.
Discovering that experimentation with fermentation and interpretations of beer styles could be explored in the kitchen, he was hooked on brewing. Cory's first professional brewing job was with Perennial Artisan Ales, where he was lucky to be able to continue experimenting and start Side Project Brewing during his career there.
His love for oak began with wine and is now his focus with all the beers at Side Project Brewing. Cory appreciates traveling with his wife and son to breweries, distilleries and wineries all over the world and learning as much as he possibly can.
Note: This seminar will accommodate 100 people. Purchase Your Seat now.