---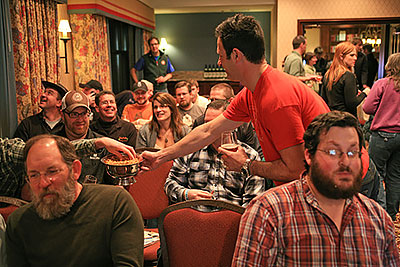 The beer and brewing educational component of our festival weekend continues to grow, and attracts nearly as much attention as the Commercial Tasting itself. Please note that we will be modeling the schedule for the weekend after last year's as it was quite successful. There will again be four seminar tracks on Saturday after the Experimental Brewing Seminar: the Brewmaster's Track, a Technical Track, the Sensory Workshop Track and the "Random Track", and there will be no seminars that begin after the Commercial Tasting starts.
As is traditional for our Big Beers Featured Brewmasters, each will choose a topic to showcase their area(s) of expertise and/or love of brewing. Each will speak and interact with the audience for 50 minutes' time, and share several beers that support their topic. These seminars will be held after the Experimental Brewing Seminar and before the Commercial Tasting begins. The first will be at 11:30 am, and the second at 12:45 pm.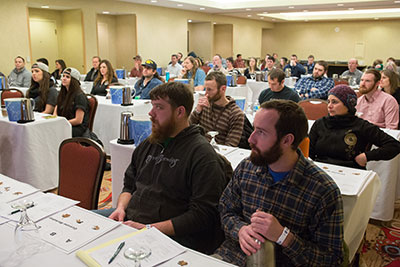 Seminar tickets are available on our Ticketing page  for all of the seminars and workshops except for the Cicerone Workshop and The Yoga of Brewing. These are free and open to the public. If you are interested in taking the Certified Cicerone Exam, please contact the Cicerone Program directly. 
Please note: General admission for seminars is no longer included with the purchase of a Commercial Tasting ticket.
The Twentieth Annual Big Beers Festival is honored to welcome all of the Brewmasters and industry experts who have agreed to be featured presenters for this year's festivities. 
Seminars
Cicerone Workshop
Cicerone Exam
CraftBeer.com Beer & Food
Experimental Brewing Seminar
Yoga of Brewing
Brewmasters' Seminar I
Brewmasters' Seminar II
Technical Track I
Technical Track II
Sensory Workshop I
Sensory Workshop II
Random Track I
Random Track II