---
Sensory Track I: "The Coffee in Your Beer"


John Holl, Senior Editor, Craft Beer & Brewing Magazine
---
Saturday 12:00–12:50 pm  Location: Base 9 Bar, Beaver Run Resort
John Holl is the award-winning senior editor of Craft Beer & Brewing Magazine and author of Dishing Up New Jersey and The American Craft Beer Cookbook.
A journalist since 1996, his work has appeared in the New York Times, Wall Street Journal, Washington Post, Wine Enthusiast, and many other publications. He's judged beer competitions around the globe, regularly lectures on craft beer, and appears often on television. He is host of After Two Beers, a long form interview podcast. On Twitter @John_Holl.
John's panelists are Augie Carton of Carton Brewing Co., Tim Matthews of Oskar Blues Brewery, Kevin Crompton of Epic Brewing Co., and another panelist TBA.
Augie Carton, Carton Brewing Co.
---
Tim Matthews, Oskar Blues Brewery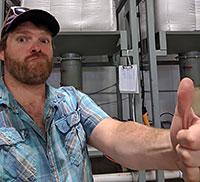 Tim started brewing in late 2006 on the brewpub level at a John Harvard's Brewhouse in the Pittsburgh area. After finishing the Craft Brewing Apprenticeship program with the American Brewers Guild, he left the brewpub setting, headed to British Columbia and brewed at Mt. Begbie Brewing Company.
In 2008, Tim came to Oskar Blues Brewery just after the production expansion in Longmont, CO.  Here, he has moved from Shift Brewer to Lead Brewer to Head Brewer and now Head of Brewing Operations for all of the Oskar Blues Breweries as of late 2015.
Tim now manages all beer making processes and raw material supply, purchasing, and quality, plus all recipe development and research and development.
---
Kevin Crompton, Brewmaster, Epic Brewing Company
Kevin is a Utah native with over 20 years of experience in the brewing industry. Growing up in Utah, Kevin discovered his passion for craft beer through home brewing and the few local breweries.
His first job in the industry was washing kegs and worked he way through various positions until finally reaching the brew house.
Kevin completed the Brewing and Malting Science Course through the Master Brewers Association of the Americas before working for Kona brewing in Hawaii as well as several local breweries before joining Peter Erickson and Dave Cole to found Epic Brewing.
Kevin's beers have won over 50 national and international awards including medals at the Great American Beer Festival.
Note: This seminar will accommodate 60 people. Your seat can be guaranteed by purchasing a reserved seat on the Purchase Tickets page.
---
Sensory Track II: "TBD"


JoAnne Carilli-Stevenson, Co-Founder, Sapere Aude
Jeff Mendel, Co-Founder, Sapere Aude
---
Saturday 1:15–2:05 pm  Location: Base 9 Bar, Beaver Run Resort
Sapere Aude is elevating the state of liquid arts though their unique experiential education in the areas of artisan food & beverage. Founded by two well-respected industry professionals, Jeff Mendel & JoAnne Carilli-Stevenson, Sapere Aude means "dare to be wise". Our unique educational programs challenge participants to broaden their viewpoint, not just about their approach to food and beverage, but to life overall.
JoAnne Carilli-Stevenson, Sapere Aude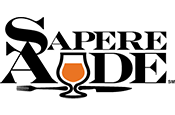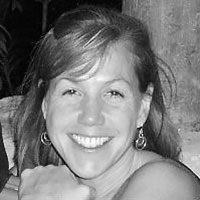 JoAnne, the owner of AspenGold marketing and event services, has over 23 years of experience in the brewing and distilling industries.
JoAnne was the previous Marketing Director at the Brewers Association;  Sales & Marketing Director at White Labs and founded the Colorado Distillers Guild.  She has spoken at numerous beverage and fermentation conferences worldwide including the Craft Brewers Conference; World Beer Cup; Big Beers, Belgians and Barleywines Festival; American Homebrewers Association Conference; Bio World Industrial Congress; American Distillers Institute Conference, White Labs Distillation Class & The Society of Microbiology RAMC.  
In addition, she has created and worked on unique events including Gear & Cheer,  CBC Dodgeball Tournament, ABC Learn to Climb Day & V16-The Next Generation Youth Bouldering Competition. She lives in Boulder, Colorado with her son, Cody and when not in the kitchen can be found out trail running, climbing or traveling to the next adventure.
---
Jeff Mendel, Sapere Aude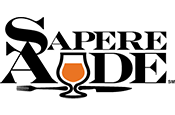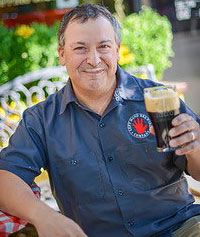 Jeff Mendel is a partner in Left Hand Brewing Company and a judge at the Great American Beer Festival.  He has been involved in the craft brewing industry for 30 years as Director of the Institute for Brewing Studies and the National Microbrewers Conference and Trade Show, co-founder of Tabernash Brewing Company, co-founder of the Colorado Brewers Guild, co-founder of Indian Peaks Distributing Co. and now as co-founder of Sapere Aude.
Jeff's goal is to provide his clients with a high-contact drink and food experience so they may gain a passion and joy for supporting our local producers and providers of artisan foods and craft beverages.  Jeff lives in Boulder, Colorado, with his wife Daphne and dogs Nola and Karma.  When he's not eating and/or drinking, Jeff enjoys golf, hiking with his dogs and picking bluegrass with friends.
Note: This seminar will accommodate 60 people. Your seat can be guaranteed by purchasing a reserved seat on the Purchase Tickets page.