---
Friday, January 11, 2019 | 7:30 pm at Quandary Grille in Breckenridge, CO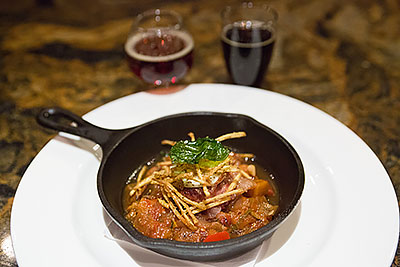 If you love craft beer, you must come have dinner with us! The 2019 events will be a tremendous treat. The original weekend event was suggested by Sam Calagione of Dogfish Head Craft Brewery, and much ado has been made of them by our guests. The celebrity beer pairing dinners show off the ultimate flexibility of beer with food.
As varied as the Calibration Dinner is consistent, the Traditional Brewmasters' Dinner is hosted by different celebrated brewmasters each year, showcasing their portfolios of fantastic beer. Two brewmasters are invited to be the Big Beers Featured Brewmasters annually, to co-host this amazing dinner and to offer an educational seminar on a topic of their choosing. All Big Beers dinners feature one beer from each brewery for each course, resulting in a "double-beer pairing" dinner of elevated culinary complexity and commentary by both hosts throughout the evening.
Your Master of Ceremonies will be Julia Herz of the Brewers Association and CraftBeer.com.
Your Traditional Brewmasters' Dinner Culinary Host is The Quandary Grille, featuring Corporate Chef Dan Hoyle and Executive Chef Adam Dulye.
---
Dan Hoyle, Corporate Chef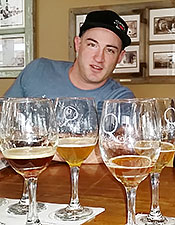 The 2019 culinary host of the Traditional Brewmasters' Dinner is Quandary Grille in Main Street Station on Maggie's Pond in Breckenridge.
Quandary Grille is part of All Events & Catering, with other sister restaurants locally. Corporate Chef Dan Hoyle has enlisted other chefs from the AEC family and will be collaborating with Brewers Association Executive Chef Adam Dulye for the dinner as well.
---
Adam Dulye, Executive Chef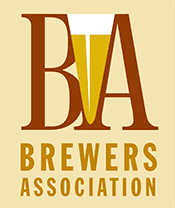 Adam Dulye (pronounced "doo-lee") is executive chef for the Brewers Association and CraftBeer.com. Dulye is a Culinary Institute of America graduate who has helmed kitchens with a craft beer focus from the mountains of Colorado to San Francisco, California.
Dulye also oversees culinary side of SAVOR®: An American Craft Beer and Food Experience, Paired at the Great American Beer Festival®, and the World Beer Cup® and is co-author of the CraftBeer.com Beer & Food Course.
---
Your Traditional Brewmasters' Dinner Hosts:
Dave Thibodeau, Founder/Owner, Ska Brewing, Durango, CO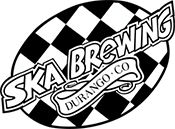 Dave Thibodeau is co-founder of two award-winning, independently-owned Colorado businesses; Ska Brewing in Durango, and Peach Street Distillers in Palisade.
At Ska Dave has been involved at every level of the brewery over the years from deliveries to production, marketing to sales, and now an overall focus on business operations. He steers clear of the distillery because the access to that much booze will kill him. He also runs, rides bikes, eats pie and listens to punk rock.
Ska Brewing: Bill Graham and Dave Thibodeau learned to brew beer in high school in Denver after stumbling across an old homebrew log on Dave's dad's bookshelf, and in 1993 they moved to Durango–it was there that their love of drinking and crafting fine beers brought Ska Brewing to life in 1995.
After their first year Matt Vincent joined forces with Bill and Dave and here they are 23 years later still brewing beer and having fun. Aside from more than 100 national and international awards for their beers, Ska's accolades include Outside Magazine's "Top 100 Places to Work", "Colorado Companies to Watch," and Durango's "Business of the Year." Ska is still proudly independently owned by Matt, Bill and Dave, and their beers can now be found internationally and throughout the Southwestern U.S.
---
Lasse Ericsson, Nynäshamns Ångbryggeri, Nynäshamn, Sweden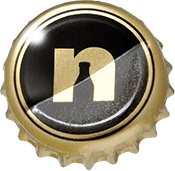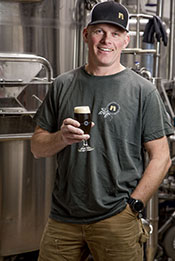 As one out of four founders of the brewery, and former head brewer, Lasse is the guy behind all of our recipes and great beers. Today he is responsible for our laboratory and quality testing program.
Nynäshamns Ångbryggeri is one of the first breweries of the new wave of craft breweries that started in Sweden back in the late nineties.
Our brewery was founded in 1997 and since then we have been brewing true to style, highly drinkable beers with quality as our first priority. We are not participating in the race of brewing the craziest stuff or the highest ABV.
For us, beer is a social drink, made to be consumed in volume, not just tested or ticked off on your favorite rating site. However, we do produce some great high ABV beers such as our Barley Wine and Imperial Porter. We choose to brew elegant and traditional European styles.
It is a privilege to be invited to such an amazing event as the Big Beers, Belgians & Barleywines Festival.
---
Now that you are familiar with this year's Hosts, here's an overview of the Dinners themselves: The format of the Big Beers Festival Brewmasters' Dinners is rather unique. They are "double" beer pairings in the full sense of the term. The chef for each dinner is challenged to design a menu around the creations that the Brewmasters offer. Each course features one beer from each brewery, therefore considerably more difficult than a single pairing for each. And Chef is pairing five courses for each dinner, which makes for an incredible beer adventure as well!
This year our Featured Brewmasters have agreed to follow the historical precedent of donating product and assisting us with our special event, and it has made it possible to keep the cost of dinner to our guests quite reasonable. You can Purchase Tickets online. Should an event be sold out, a waiting list will be kept by the coordinator, and you can contact us directly. Cancellations are fully refundable, providing that we can rebook your seat. (Thus, refunds will only be issued after the replacement reservation has been paid in full.)
For historical Brewmasters' Dinner information, check out Dinner Menu Archives. All previous Brewmasters' Dinner menus are available, as well as Marty Jones' review of our first Brewmasters' Dinner.