---
NOT updated for 2019. Info below for reference only.
---
Online Registration | Contact Us

Homebrewers have become very vocal about our January competition, and are spreading the word like wildfire! Not only do we time it well as a preliminary run for those of you competing in Nationals, but we have an exceptional judging panel that is eclectic, constructive and extremely well-educated in the brewing industry.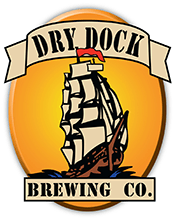 One of our participating Homebrew Clubs calls the Big Beers Festival and Competition "the highlight" of their season, and the competitive edge and number of entries make for a challenge of the highest degree!
As the Grand Prize winner of this incredible challenge, the 2018 Big Beers Homebrew Competition entrant will have a Commercial Batch of his or her recipe brewed and kegged and poured at our generous, sponsoring brewery, Dry Dock Brewing, located in Aurora, Colorado. In addition, The Falling Rock Taphouse in Denver this Best of Show beer during GABF week.
The AHA/BJCP Beer Styles that we include in our competition are reflective of the Festival theme and are listed below. The brewing competition is sponsored and sanctioned by the American Homebrewers Association, and the AHA guidelines will be strictly followed. For more information on specific styles and requirements, please visit the AHA Sanctioned Competition Style Guidelines. Please note: Barleywines are included although not stated as the heading of a category in the newest BJCP Guidelines.
Category 4C – Pale Malty European Lager
Category 6C – Amber Malty European Lager
Categories 9A-C – Strong European Beer
Category 10C – German Wheat Beer
Categories 17A-D – Strong British Ale
Category 20C – American Porter and Stout
Categories 22A-D – Strong American Ale
Categories 23B-F – European Sour Ale
Category 24A – C Belgian Ale
Categories 25A-C – Strong Belgian Ale
Categories 26A-D – Trappist Ale
Category 27A – Historical Beer
Categories 28A-C – American Wild Ale (1.060 min OG)
Categories 29A-C – Fruit Beer (1.060 min OG)
Categories 30A-C – Spiced Beer (1.060 min OG)
Categories 31A-B  – Alternative Fermentables Beer (1.060 min OG)
Categories 32A-B Smoked Beer (1.060 min OG)
Categories 33A-B – Wood Beer (1.060 min OG)
Categories 34A-C – Specialty Beer (1.060 min OG)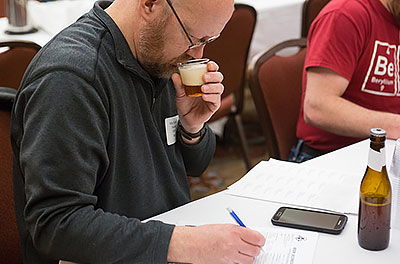 Three bottles of each entry are required with the appropriate informational labels attached. 12 oz. brown bottles are preferred, but some other sizes/colors will be admitted. For example, Belgians are often bottled in 750ml bottles for several good reasons. Please ask for further information.
All entries must be registered online via the link at the bottom of this page, and entry fees can be submitted with your entries by credit card & through PayPal in the registration process. The entry fee for this competition is $7 per entry, and the deadline for entries to reach us is Saturday, December 9, 2017.
Please plan to ship early, as the holidays are a significant shipping challenge at this time of year! If you have shipping issues, please call and ask.
All entries should be shipped to:
Breckenridge Brewery
2920 Brewery Lane
Littleton, CO  80120
Attn: Kyle Gardiner
---
Drop-Off Locations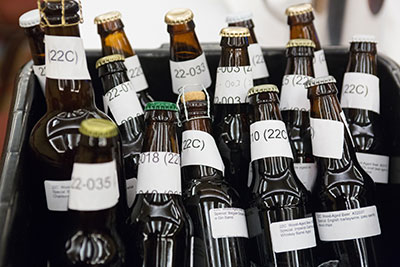 Drop-off locations for homebrew entries are located strategically on the Front Range in several different areas. We thank everyone for allowing our contestants the option to drop their entries rather than shipping them. Please patronize your drop-off location!
Instructions: Clearly label all boxes with Big Beers Competition printed in large letters to ensure your beer entries are properly routed to the festival.


Boulder/Longmont: Left Hand Brewing, in the tap room. 1265 Boston Ave, Longmont, CO 80501
Northglenn: Quirky Homebrew
Littleton: Breckenridge Brewery, 2920 Brewery Lane, Littleton, CO (Be sure to drop off at the brewery and not the restaurant)
Aurora: The Brew Hut/Dry Dock Brewing
Castle Rock (South of Denver): Rockyard Brewing Co.
Colorado Springs: Old West Homebrew Shop, 229 E Pikes Peak Ave, Colorado Springs, CO
Mountains:
Bonfire Brewing Co., Eagle, CO
Bonfire notes:  Please drop off at their production facility at: 936 Chambers Court during the day or at their tap room at 127 West Second Street after 4pm.
The Bakers' Brewery, Silverthorne, CO
If you absolutely cannot get your entries to us by December 9, 2017, please call or email to discuss alternate arrangements.
---
Homebrew Competition Online Registration for Entries, Judging and Stewarding
---
2019 Registration Open for Judges and Stewards Only

---
All participants (judges, stewards, and entrants) should register via the online site.
It's quick and easy to register, let us know whether you are willing to judge or steward, enter your brews, and print all necessary documentation and bottle identification forms.
Then pay via PayPal or credit card and you're done!
---