---
Sensory Track I: "The Coffee in Your Beer"


John Holl, Senior Editor, Craft Beer & Brewing Magazine
---
Saturday 12:00–12:50 pm  Location: Base 9 Bar, Beaver Run Resort
John Holl is the award-winning senior editor of Craft Beer & Brewing Magazine and author of Dishing Up New Jersey and The American Craft Beer Cookbook.
A journalist since 1996, his work has appeared in the New York Times, Wall Street Journal, Washington Post, Wine Enthusiast, and many other publications. He's judged beer competitions around the globe, regularly lectures on craft beer, and appears often on television. He is host of After Two Beers, a long form interview podcast. On Twitter @John_Holl.
John's panelists are Augie Carton of Carton Brewing Co., Tim Matthews of Oskar Blues Brewery, Kevin Crompton of Epic Brewing Co., and another panelist TBA.
Augie Carton, Carton Brewing Co.
---
Jeff Joslin, Brewhouse Manager, Left Hand Brewing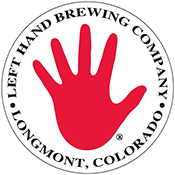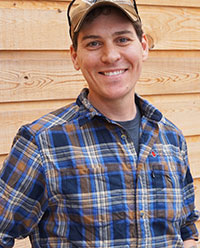 Jeff joined Left Hand in 2014 as a shift brewer before moving to Lead Brewer and now BH Manager. As such, he oversees the brewing schedule, manages the brewing staff, is hands-on in recipe creation and raw ingredient selection, coordinates all pilot system operations, and still pulls floor shifts.
Jeff started his professional brewing career in 2011 in Oregon after years of homebrewing and working in the service industry. He completed Siebel courses online that year, and after moving to Left Hand, he earned the Glen Hay Falconer scholarship in 2016, completing the World Brewing Academy at Siebel Institute and Doemens Academy in Munich. He constantly is striving to improve Left Hand beer, either through process improvement, better raw materials, or staff education.
When not at the brewery, Jeff is usually running, hiking, camping, or mountain biking somewhere in the Front Range, or hanging out at another brewery.
---
Tim Matthews, Oskar Blues Brewery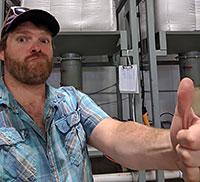 Tim started brewing in late 2006 on the brewpub level at a John Harvard's Brewhouse in the Pittsburgh area. After finishing the Craft Brewing Apprenticeship program with the American Brewers Guild, he left the brewpub setting, headed to British Columbia and brewed at Mt. Begbie Brewing Company.
In 2008, Tim came to Oskar Blues Brewery just after the production expansion in Longmont, CO.  Here, he has moved from Shift Brewer to Lead Brewer to Head Brewer and now Head of Brewing Operations for all of the Oskar Blues Breweries as of late 2015.
Tim now manages all beer making processes and raw material supply, purchasing, and quality, plus all recipe development and research and development.
Noe "The Coffee Plug" Lopez, Hotbox Roasters Coffee
Noe recently moved to Longmont, CO from Springfield, Missouri where he learned a lot about great beer and was introduced to amazing coffee. Noe has been roasting coffee for a little over 3 years and his coffee career actually begins with beer!
In 2009, Noe says he came across a YouTube video for Samuel Adams Octoberfest and "the guy (Joe D.) that was reviewing the beer made it sound incredible." Fast forward to 2013 where he got to try that beer and his obsession with craft beer started.
Noe decided that he wanted to pursue a career in craft beer and eventually got a job in the tasting room at Mother's Brewing Company. Then, in mid 2014, he tried coffee from Panama that tasted like strawberry jam and "I think I had an aneurysm from mass confusion."
At Hotbox, Noe says "it is refreshing to still be a part of the coffee world but be able to view it from different perspectives. I've been pushed in ways that I never would have imagined and I love it! Working with Tim [Matthews at Oskar Blues] on the past couple of beers has been so fun and I'm excited to see where beer can take coffee and where coffee can take beer!"
---
Kevin Crompton, Brewmaster, Epic Brewing Company
Kevin is a Utah native with over 20 years of experience in the brewing industry. Growing up in Utah, Kevin discovered his passion for craft beer through home brewing and the few local breweries.
His first job in the industry was washing kegs and worked he way through various positions until finally reaching the brew house.
Kevin completed the Brewing and Malting Science Course through the Master Brewers Association of the Americas before working for Kona brewing in Hawaii as well as several local breweries before joining Peter Erickson and Dave Cole to found Epic Brewing.
Kevin's beers have won over 50 national and international awards including medals at the Great American Beer Festival.
Josh Taves, Director of Quality Control and Business Development, Novo Coffee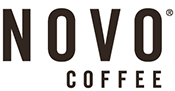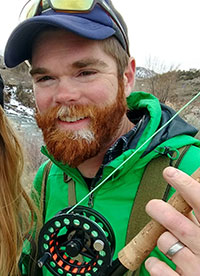 Josh has been working in the coffee industry since 2006 in every facet, from barista, to training and managing. This experience eventually lead him to the creation of the consulting agency: Northern Colorado Barista Training.
Through this agency, Josh has worked with coffee shops along the Front Range helping with everything from site scouting to day-to-day operations and business improvements.
In 2012, Josh relocated to Minnesota to work in Wholesale Sales and Accounts Management for Dogwood Coffee Company. He made a mark as a successful competition barista in the Specialty Coffee Association of America's U.S. Barista Competition Circuit.
By 2015, Josh and his wife moved back to Denver to join forces with Novo Coffee. He now helps the company and its wholesale customers improve their coffee quality, and therefore improving their businesses. As if these accomplishments aren't enough, he also invented the Rattleware Cupping Brewer.
Josh loves spending time in the beautiful Colorado outdoors by fly fishing, playing with his dog Penny, and mountain biking. He also enjoys visiting vineyards across the state with his wife, and experiencing new wines and flavors.
---
Jordan Schupbach, Director of Brewing Operations, Epic Brewing Co.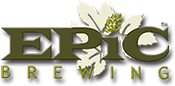 Jordan Schupbach's passion for brewing began while studying for a Bachelor's of Science in Biology at the University of Victoria in British Columbia.
"Beer is expensive in B.C. and as a broke university student I decided to put some of the things I was learning to work. Looking at where I am today, it turns out that work was pretty important."
After completing his Bachelors, Jordan decided to pursue brewing as a career.  He completed the Master Brewers Program from UC Davis and passed the Diploma in Brewing Exam from the Institute of Brewing and Distilling in 2012.
Jordan began working for Epic Brewing in the summer of 2012 as a shift brewer, quickly progressing to Head Brewer of Epic's Salt Lake facility in 2014, and, as of recent, took on the role of Director of Brewing Operations overseeing production at all of Epic's brewing facilities. When he's not mashing in or buried in spreadsheets Jordan can be found enjoying the slopes on both sides of the Rockies.
Note: This seminar will accommodate 60 people. Your seat can be guaranteed by purchasing a reserved seat on the Purchase Tickets page.
---
Sensory Track II: "Pairing Your Way"


JoAnne Carilli-Stevenson, Co-Founder, Sapere Aude
Jeff Mendel, Co-Founder, Sapere Aude
---
Saturday 1:15–2:05 pm  Location: Base 9 Bar, Beaver Run Resort
This interactive learning exercise requires each participant to work with his/her tablemates to pair four beers with four foods.  Detailed descriptions and samples of foods and beers will be provided.  Each table will be asked to present and explain their two favorite pairings.  This exercise will require teamwork and honesty in order to arrive at flavor consensus.  You can do this!
Sapere Aude is elevating the state of liquid arts though their unique experiential education in the areas of artisan food & beverage. Founded by two well-respected industry professionals, Jeff Mendel & JoAnne Carilli-Stevenson, Sapere Aude means "dare to be wise". Our unique educational programs challenge participants to broaden their viewpoint, not just about their approach to food and beverage, but to life overall.
JoAnne Carilli-Stevenson, Sapere Aude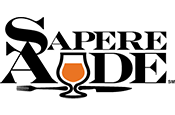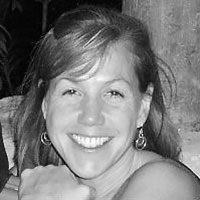 JoAnne, the owner of AspenGold marketing and event services, has over 23 years of experience in the brewing and distilling industries.
JoAnne was the previous Marketing Director at the Brewers Association;  Sales & Marketing Director at White Labs and founded the Colorado Distillers Guild.  She has spoken at numerous beverage and fermentation conferences worldwide including the Craft Brewers Conference; World Beer Cup; Big Beers, Belgians and Barleywines Festival; American Homebrewers Association Conference; Bio World Industrial Congress; American Distillers Institute Conference, White Labs Distillation Class & The Society of Microbiology RAMC.  
In addition, she has created and worked on unique events including Gear & Cheer,  CBC Dodgeball Tournament, ABC Learn to Climb Day & V16-The Next Generation Youth Bouldering Competition. She lives in Boulder, Colorado with her son, Cody and when not in the kitchen can be found out trail running, climbing or traveling to the next adventure.
---
Jeff Mendel, Sapere Aude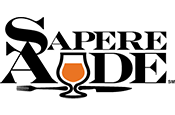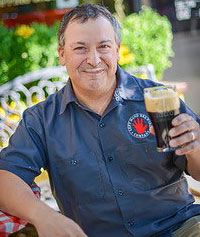 Jeff Mendel is a partner in Left Hand Brewing Company and a judge at the Great American Beer Festival.  He has been involved in the craft brewing industry for 30 years as Director of the Institute for Brewing Studies and the National Microbrewers Conference and Trade Show, co-founder of Tabernash Brewing Company, co-founder of the Colorado Brewers Guild, co-founder of Indian Peaks Distributing Co. and now as co-founder of Sapere Aude.
Jeff's goal is to provide his clients with a high-contact drink and food experience so they may gain a passion and joy for supporting our local producers and providers of artisan foods and craft beverages.  Jeff lives in Boulder, Colorado, with his wife Daphne and dogs Nola and Karma.  When he's not eating and/or drinking, Jeff enjoys golf, hiking with his dogs and picking bluegrass with friends.
Note: This seminar will accommodate 60 people. Your seat can be guaranteed by purchasing a reserved seat on the Purchase Tickets page.