---
Slides for Technical Track I: Yeast Health and Viability in High Gravity and Sour Beers
Slides for Technical Track II: The Multiple Personalities of Brett
Technical Track I: "Yeast Health and Viability in High Gravity and Sour Beers"
John Giarratano, Inland Island Yeast Co.
---
Saturday 11:30–12:20 pm  Location: Imperial Ballroom, Beaver Run Conference Center
With the booming market for high gravity and sour beers, breweries all over the country are putting time and money into their sour and barrel aged programs.  This shift in resources is often done with little to no foreknowledge or control over how the final product with turn out. Many theories exist regarding best practices when it comes to fermentation in high gravity and sour beers, but very little data backed evidence has been presented to the brewing community.
Through a combination of experimentation, brewer's notes and years of fermentation data, this presentation dives into the most important factor in fermenting beer of any kind…YEAST.  More specifically, how yeast health is affected by high gravity and low pH fermentations as well as best practices for bottle conditioning.
Presenting Panelists:
Jon Cross, Call to Arms Brewing
Dan Strevey, Avery Brewing Co.
Jordan Fey, Crooked Stave Artisan Beer Project
---
John Giarratano, Inland Island Yeast Co.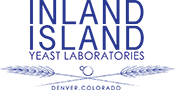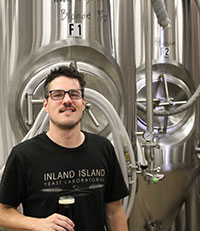 John Giarratano received his Bachelor's degree in Molecular, Cellular and Developmental Biology from the University of Colorado and a Master's of Science in Bioengineering from Denver University.
John spent five years working in Clinical Cell Culture Operations for Genentech, a pharmaceutical giant in California. During this time he became an expert in technology transfer, sterile technique and Good Manufacturing Practice (GMP).
Next, John worked for a biofuel company called Gevo, focusing on scale up from 20L to 1.0E6L production fermentations. During this time he helped design and build several pieces of novel and proprietary equipment for use in yeast propagation and fermentation.
In August of 2014, John Co-Founded Inland Island Yeast Laboratories.  Since then he has continued to develop Inland Island's yeast propagation techniques and facility as well as helping breweries to implement yeast management and QA/QC programs.
---
Jon Cross, Co-Owner/Head Brewer, Call to Arms Brewing Co.

Jon was a graduate of the Master Brewers Program at UC Davis in June 2010 and took a job at Avery Brewing immediately thereafter.
He has had the opportunity to work in a variety of departments on a commercial scale, including packaging, brewing, yeast management/ propagation, QA/QC, and cellar management.
Call to Arms was named Colorado's Best New Brewery in 2015 by The Denver Post and have garnered numerous awards and accolades, including Gold at the 2018 World Beer Cup in the Fresh Hop Ale category.
---
Dan Strevey, Director of Quality, Avery Brewing Company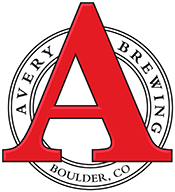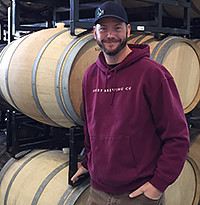 An Avery employee of 10 years, Dan has been involved in all aspects of production, and currently ensures the integrity and quality off all beers produced at Avery Brewing's modern brewing facility in Boulder, Colorado.
Through Dan's tenure with Avery Brewing he has also helped with the development and education of Colorado State University's Fermentation Science Program, and continues to volunteer his time through educational lectures.
As a member of the craft brewing community for 12 years, Dan's excited to see what the future holds in technological and scientific advancements as well as industry trends.
---
Jordan Fey, Crooked Stave Artisan Beer Project

Jordan obtained a BS in Biology from Kansas State University and immediately went to work as a Bacteriologist studying pathogenic bacteria present in the animal world.
From there he transitioned to Myriad Genetics, a global leader in Hereditary Cancer detection and identification. While at Myriad Genetics, Jordan did extensive research on the BRCA1 and BRCA2 proteins and helped develop the immunoassay responsible for early detection of Breast Cancer.
In 2016, Jordan decided to mesh his passion of craft beer and science as a Lab Technician at Crooked Stave Artisan Beer Project. Since his start Jordan has been elevated to Lab Coordinator and started the Microbiology program currently in place at Crooked Stave.
In his time, the lab has grown to implement multiple new instrumentation, a sensory program, yeast propagation and management, and has hopes to bring on PCR soon. Jordan hopes to share with you his knowledge and passion of all things wild and sour.
Note: This seminar will accommodate 100 people. Purchase Your Seat now.
---
Technical Track II: "The Multiple Personalities of Brett"
Jensen Cummings, Creator, Brewed Food, Denver, CO
---
Saturday 12:45–1:35 pm  Location: Imperial Ballroom, Beaver Run Conference Center
Brewed Food's Chef & Certified Cicerone Jensen Cummings and Inland Island Yeast bring another series of Good Bugs collaboration brews to Big Beers, Belgians & Barleywines once again. The Good Bugs team will present "The Multiple Personalities of Brett".
Brett is an odd fella, with many faces and expressions. You may know of his horse blanket affinity, however there are so many more sides and potential to explore. From vegetal to cracked pepper to tropical fruit to minerality to floral, Brett will surprise and delight! Brettanomyces forward beers (and brewers) from Jessup Farm Barrel House (Jeff Albarella), Paradox Beer Co. (Jeffrey Airman), Wiley Roots (Kyle Carbaugh) and Avery Brewing Co. (Andy Parker) highlight this talk and tasting.
Jensen Cummings, Creator, Brewed Food, Denver, CO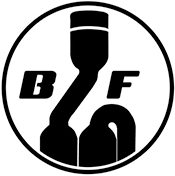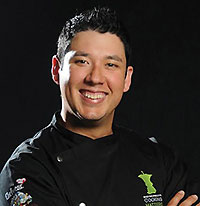 To say that Jensen was born into the restaurant world is an understatement! Jensen is a fifth generation Chef and Restaurateur.
His family opening their first restaurant, La Fond House in the year 1900 in Little Falls, Minnesota. Spending time working for his uncle's restaurants and stint cooking along-side acclaimed chef Debbie Gold in Kansas City, Chef Cummings now calls Denver his home.
During his time in the Mile High City his Chef credits include running the kitchens at Kevin Taylor's, TAG Restaurant, ROW 14 and as Chef/Owner of Slotted Spoon. As CEO of Fortune Cookie Concepts, a premier culinary consulting firm, he has developed beer-centric projects like Rackhouse, The Lobby and Crafty Fox.
Chef Cummings, a long-time beer aficionado, was also the first chef in Colorado to attain the rank of Certified Cicerone. Now, he has turned his focus to Brewed Food, a collective food (and beer) movement with a core philosophy of cooking with brewing ingredients and techniques, rather than the norm of cooking with finished beers. Bringing together chefs and brewers is giving way to a revolution to take beer and food to a level rivaling food and wine!
---
Andy Parker, Special Projects Manager & Barrel Herder, Avery Brewing Co.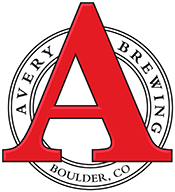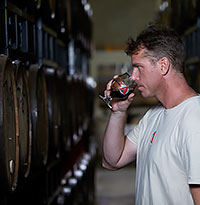 As "chief barrel herder" for Avery Brewing Co., Andy oversees one of the more expansive barrel-aging programs of any brewery in the US. He and his crew manage a field of around 3,000 oak barrels, producing both clean and sour beers, one-offs and constant releases, all while running new experiments on a daily basis.
Parker is well-known among professionals as a consummate brewer's brewer, with a deep knowledge of mixed-culture fermentation and a finely honed palate. Despite his penchant for brewing 15%+ barrel-aged stouts, Parker consumes more pilsner than any other style of beer.
---
Jeff Albarella, Jessup Farm Barrel House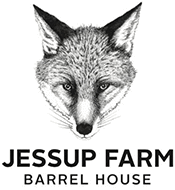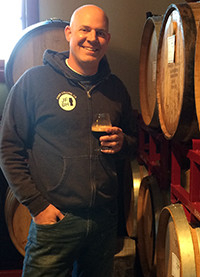 Jeff Albarella took a scientific path on his way to a career in the craft brewing industry. After earning a BS in Biology from Purdue University, Jeff spent over 9 years working in various roles related to research and development, product support, and QA/QC.
During this time, Jeff developed an interest in the culinary arts and an ever-deepening love for all things beer and homebrewing. Realizing that brewing was the perfect blend of culinary art and science, Jeff decided to take the plunge and pursue brewing as a career.
Jeff now has over 9 years of experience as a professional brewer. After graduating from the Siebel Institute's World Brewing Academy International Diploma in Brewing Technology program, he began his career as Assistant Brewer at Carver Brewing Company in Durango, CO, eventually taking over as Head Brewer.
Jeff left Durango for Fort Collins in 2015, partnering in the creation of Jessup Farm Barrel House, a brewery focused on the production of barrel-aged beers of all shapes and sizes. Along the way Albarella has earned credentials indicative of his beer-related knowledge and talent: becoming a Certified Cicerone™ in 2010 and winning GABF Gold medals in 2013 (European-Style Dunkel Lager) and 2017 (Brett beer).
---
Jeffrey Airman, Brewer/Blender, Paradox Beer Co.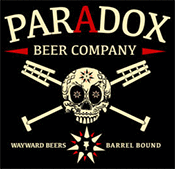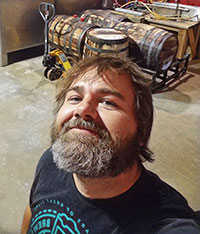 Abandoned deep in the woods at the age of three and raised by a tribe of nomadic wolves, Jeffrey Brian Airman has never been one to conform to society's norms.
After 20 years of work in various facets of the food industry, he was ready for a change. Through years of home experimentation making sourdough bread, preserving food, and brewing beer, his passion for the complex flavors of wild fermentation developed.
The opportunity to pursue a career in experimental beer presented itself in 2012, as Paradox was just getting started. With experienced founders/brewers Jeffrey Aragon and Brian Horton as mentors, "Airman," as he is often called to avoid confusion, learned the art of blending and barrel care techniques. Making spontaneous beer at an elevation of 9,165 feet, the highest coolship in the world, provides the perfect venue for the growth experiences he had been seeking.
Airman, certain he has found his calling, applies all his experiences with food and beverages to the innovative wild and sour fermentation concepts at Paradox. As in the kitchen, with each variant, he aims to create a thoughtfully composed delicate balance of acid and minerality to support the layered flavors generated through mixed fermentation and aging.
Though domesticated now, his wild spirit endures in the unique blends he unearths. He aspires to encourage brewers to produce beers that are deeply personal expressions of their experiences, philosophies, and tastes, rather than simply making beer that follows style guidelines.
---
Kyle Carbaugh, CEO & Head Brewer, Wiley Roots Brewing Company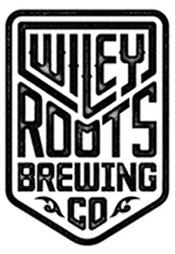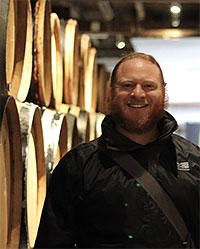 Kyle and Miranda, wife and co-owner, founded Wiley Roots Brewing Company on the basis that beer should be unique, crafted from the highest quality ingredients, and brewed with a sense of responsibility to the craft and to the surrounding community.
Kyle's passion for uniquely crafted beers has led the brewery on a journey of mixed-culture fermented, spirit barrel aged, and spontaneous beers — this journey has resulted in a mixed culture program including over 160 barrels, two foeders and multiple stainless solera tanks.
Wiley Roots has been awarded medals at the Great American Beer Festival in 2018 (Silver), 2017 (Gold), 2015 (Gold), 2013 (Bronze), and at the Mazer Cup International in 2017 (Silver). Kyle's commitment to this legacy will be aided with the completion of a substantial production space expansion in late 2018, and future plans to grow the brewery's highly sought after barrel aged imperial stout, barleywine, and wheatwine program.
Note: This seminar will accommodate 100 people. Purchase Your Seat now.