---
The Yoga of Brewing


Kim Fuller, Co-Founder, In Your Element, Minturn, CO
Bobby L'Heureux, Yoga Instructor
---
Saturday Morning 9:30–10:30 am  Location: Colorado Ballroom Foyer
The Yoga of Brewing: Discover yogic wisdom and practices to enhance your skill as both a brewer and a consumer of amazing beer. This session is the perfect way to prepare your body, mind, and soul to receive the outstanding selection of beers coming your way throughout the day. Join Kim Fuller of In Your Element Yoga in Minturn, CO and Bobby L'Heureux, Yoga Instructor, for this experiential session. No yoga experience, mat, or yoga pants required! Roll out of bed for your first – and most unique – pairing of the day. No ticket or reserved seat required for this event.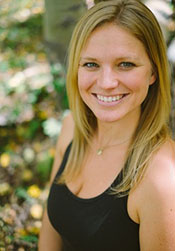 Kim Fuller is a yoga teacher and a freelance writer, and she is always excited to share movement and words with the world. She finds inspiration for teaching and writing through a love of nature, paired with the power of igniting energy, language connection.
Kim has a love for outdoor activities that yoga complements — running, biking, hiking, backpacking, skiing, snowshoeing — and also enjoys keeping up with her interests in photography, guitar, reading and cooking. A beer lover, Kim's favorite post-activity beverage is a crisp lager or well-balanced pale ale.
---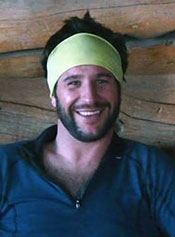 Bobby L'Heureux describes his relationship to yoga as ever-evolving, and sharing the practice is what brings him joy in teaching others. He continues to explore the inner workings of himself to develop his practice in mind and body, and to help his students do the same.
Bobby values community connection, and his classes are always led with a big smile and a relaxed demeanor. Along with being a yoga teacher, Bobby is a bartender in Vail, and appreciates true craft behind good brews. His favorite varieties are usually the most dynamic and robust, just like what you'll find every year at Big Beers.