2022 Craft Your Own Big Beers Celebration
Your Big Beers, Your Friends and Neighbors, Your Way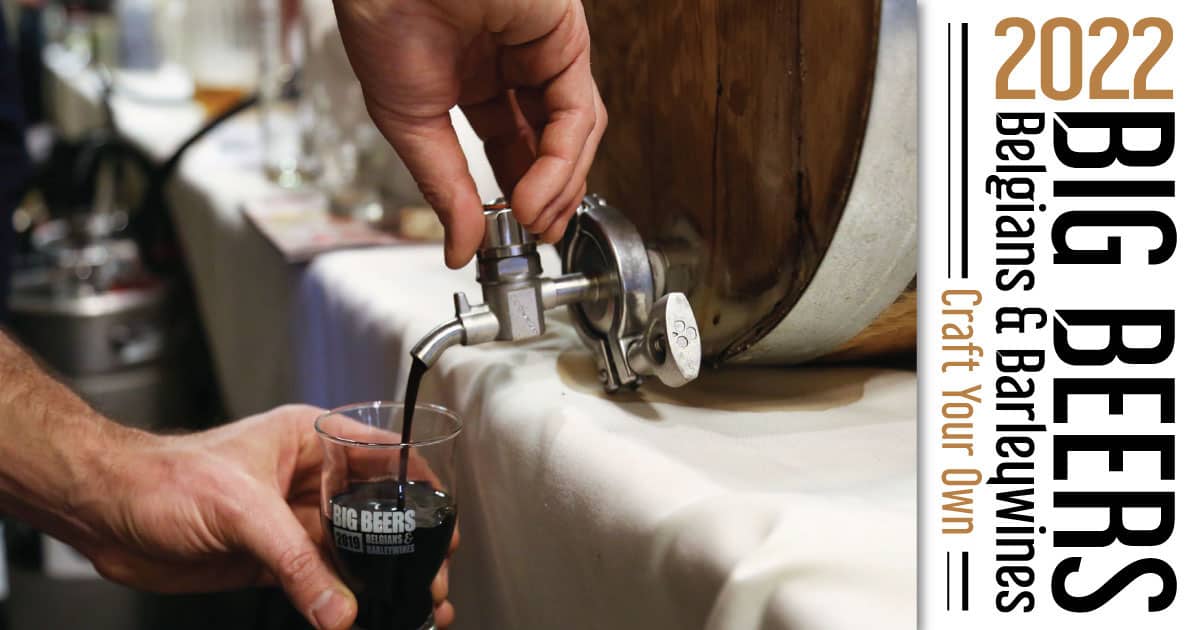 What's Happening for 2022
While we are not able to gather together in Breckenridge at Beaver Run again this year, we were inspired to create a way for you to celebrate Big Beers around the country and around the world in your own way.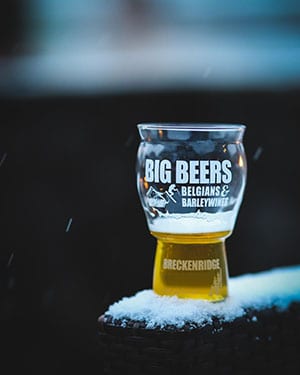 We want to keep the Big Beers energy flowing, inspiring more and more people to sample the art and craft our participating brewmasters create each year. By sharing your Big Beers celebrations, you will continue to spread the good word!
We are lifting our glasses in a toast to the amazing breweries who have made Big Beers what it is today over the past 20 festivals in the Rocky Mountains of Colorado. Further, we have invited all of our Big Beers breweries to contribute a list of beers that you will be able to find in specialty beer stores, in beer bars & restaurants, and/or in their tap rooms throughout the Big Beers season. Breweries are also invited to share any events, promotions or other experiences that follow the Big Beers tradition so we can give you a heads up to join or support them and spread the word.
The Big Beers season can vary from brewery to brewery, and you are welcome to define it in your own way amongst your friends and families. Our traditional 2022 Big Beers celebration would have been January 6 – 8, 2022 in Breckenridge. Whether you celebrate Big Beers on the anniversary of our Commercial Tasting (Saturday, January 8), or celebrate during Big Beers week (January 3 – 9) or all of January, we invite you to seek out these special beers to celebrate creatively.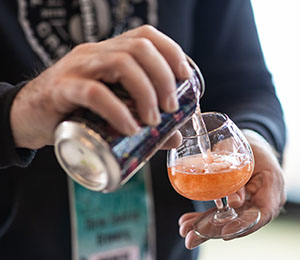 During a traditional Big Beers festival, we have celebrated by:
Tasting a variety of different beers together, often with French bread or palate cleansing snacks
Learning about the nature of ingredients or styles with samples of the same (see placemat template), again with French bread or palate cleansing snacks
Pairing beers with specific small bites of food to compare
Creating several courses of beer and food for a dining experience,
Pairing beers with cigars…and a bonfire
Celebrating a special limited release, including tasting and discussion
Enjoying social beers with music, trivia games, and more in the Town of Breckenridge, CO
When Normal Goes Out the Window...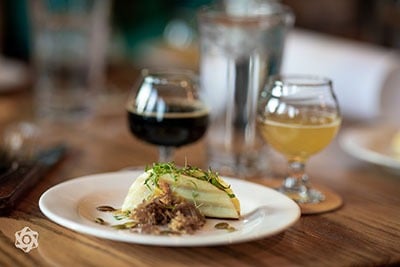 The extreme economic impact of the pandemic has been felt in different ways by different participating Big Beers breweries. Some have been struggling, and continue to struggle, to survive through the shutdowns of the on premises tap room and restaurant/bar locations.
Some have pivoted successfully, but are challenged with inflated cost of supplies and staff shortages. Some have thrived and grown exponentially, although all are affected to some degree by can shortages, other supply chain issues including imports from Europe and other countries, natural disasters (wildfires, floods, hurricanes, etc.), and more. We ask that you continue to support these breweries during Big Beers and throughout your normal, every day lives as you can.
We are grateful for the support of the team at DigitalPour in creating the CYO Big Beers 22 app, which makes this whole CYO event possible. And we thank Brewery Finance for supporting the creation of our 2022 t-shirts and posters to celebrate and commemorate this unusual Big Beers celebration.
How it Works
Here's how our Craft Your Own Big Beers 22 works:
Download the DigitalPour app (instructions to follow when it is ready near the end of December).
Review the participating breweries and beers on the list.
Put your heads together to decide how and when to celebrate… and with which beers.
Download the Big Beers logo, poster, branded photos, and/or placemat on this page…anything and everything you need to create your event in fine Big Beers style!
Invite your friends and/or post your celebration if welcoming others to join you (#bigbeers22).
Head for the specialty beer store, your local participating tap room or agreed location to celebrate…
Enjoy!!
Take photos/videos and email us (or) post on Facebook, Instagram, or Twitter and tag us to share your celebration! #bigbeers22
Notes for Breweries
Breweries, please share your beers, promotions, events and anything else Big Beers via social media and tag us so we can spread the word! You can also let us know so Digital Pour can include them on the app.
Please feel free to use the materials we are providing to promote and use for your celebration: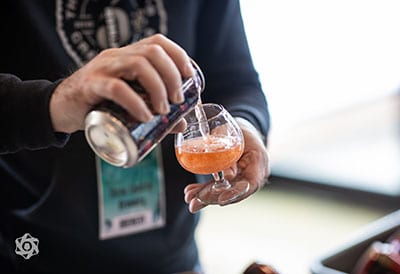 Note: These are for private use and public use, intended to promote events held in the spirit of the Big Beers, Belgians & Barleywines Festival, and are limited to events held during January 2022 with qualifying breweries/beers as listed in our app.
If you are interested in ordering CYO Big Beers 22 T-shirts, contact Laura.
Giving Thanks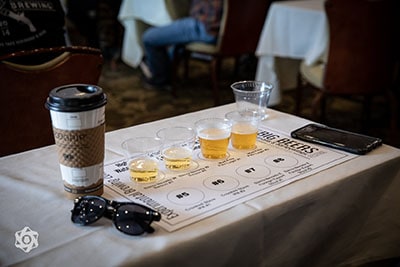 Wherever you are in the world, we give thanks to you for participating and supporting the art and craft of brewing. These special big (7% abv+), Belgian in style (or actually Belgian), and experimental beers are worthy of note, and our mission to open the eyes of the casual beer drinker continues as we move forward with you to 2023.
We hope to see you in person in Breckenridge to celebrate our 21st Anniversary (January 5 – 7, 2023). Please save the dates on your calendar!
Most sincerely,
Laura, Bill & the Big Beers Board of Directors